C

i

n

n

a

m

o

n

1

9

6

5

'

s

Profile Page
Cinnamon1965's real name is Cyndi Spaulding-Hansel. Cyndi is 51 years old, is located in Texas / USA and has been a SingSnap member since November 22, 2008. She has a total of 1,137 public recordings that have been viewed 104,098 times and 913 achievement points.
The Words I live by!
"Let Them See You" by JJ Weeks Band

~*~*~*~*~*~
Taking a note from my dear friend Nina...
These are the songs I have uploaded to the COMMUNITY SONGBOOK.. (1/19/17)
In Alphabetic Order by Genre
I Wish I Was A Punk Rocker (with Flowers In My Hair)~Sandi Thom~Alternative
Homeward Bound~Simon & Garfunkel~Alternative
Kathy's Song~Simon & Garfunkel~Alternative
Scarborough Fair~Simon & Garfunkel~Alternative
Lascia ch'io pianga (Let me weep)~Charlotte Church~Classical
On The Street Where You Live~Harry Connick, Jr.~Film/Stage/TV
When At Night I Go To Sleep (Evening Prayer)~Charlotte Church~Film/Stage/TV
When You're Good To Mama~Queen Latifah(From Chicago the Musical)~Film/Stage/TV
Abide With Me~Matt Maher~Gospel
All This Time~Britt Nicole~Gospel
Already There~Casting Crowns~Gospel
At The Cross (Love Ran Red)~Chris Tomlin~Gospel
Beautiful Day~Jamie Grace~Gospel
Beautiful Saviour~Christopher West~Gospel
Broken Together~Casting Crowns~Gospel
Come As You Are~David Crowder Band~Gospel
Come Thou Fount of Every Blessing~Traditional~Gospel
East to West~Casting Crowns~Gospel
Ever Be~Bethel Music~Gospel
Just Be Held~Casting Crowns~Gospel
Let Them See You~JJ Weeks Band~Gospel
Lifesong~Casting Crowns~Gospel
Losing~Tenth Avenue North~Gospel
More~Matthew West~Gospel
Never Alone~BarlowGirl~Gospel
Only Grace~Matthew West~Gospel
Tell Your Heart to Beat Again~Danny Gokey~Gospel
Through All of It~Colton Dixon~Gospel
Untitled Hymn (Come To Jesus)~Chris Rice~Gospel
Walk on the Water~Britt Nicole~Gospel
Worn~Tenth Avenue North~Gospel
You Are Everything~Matthew West~Gospel
I'll Be home for Christmas~Amy Grant~Holiday
Little Alter Boy~The Carpenters~Holiday
Sing We Now of Christmas~Traditional~Holiday
Always Tomorrow~Gloria Estefan~Pop
Beautiful World (We're All Here)~Jim Brickman feat. Adam Crossley~Pop
Here We Are~Gloria Estefan~Pop
Make Believe It's Your First Time~The Carpenters~Pop
Never Alone~Jim Brickman (feat. Lady Antebellum)~Pop
Reach~Gloria Estefan~Pop
This Masquerade~The Carpenters~Pop
Into the Mystic~Van Morrison~Rock
Tupelo Honey~Van Morrison~Rock
~*~*~*~*~*~*~*
Hi, when it comes to music, it has always been a big part of my life. I started singing in church when I was little, and sang all through out high school, college and way after that. At 16, I had the privilege to try out for the ''CENTRAL TEXAS YOUTH CHORALE.'' I got to travel for 3 weeks through 8 countries in Central Europe with 31 other high school kids, which is something that I will ALWAYS remember!!! Now I sing just for fun.
I have two incredible kids, Tyler & Tiffany, who are grown now and moved away. Tyler moved back in 2012, to Panama City, Florida to work as an'Air Battle Manager' for the Air Force. He has now been relocated to Tinker A.F.B. by Oklahoma City, and recently married the love of his life.

Tyler & Dayna's Wedding! Tiffany my baby, moved as well in 2012, north of Dallas, to pursue her love for photography and start her own business. Since then, She has gone back to school at UT at Arlington to get her Bachelor's in Elementary Education, and will be graduating in the Spring of 2017.
Greg, my other half, is truly an AMAZING & Great guy that I met on the internet back in 2001 who moved ALL the way from the top of Indiana by the Great Lakes to South Central Texas just to be with me. He told me it was my 'Baby Blue Eyes', and my 'Angelic Voice' that captured his heart, but I really think he wanted to get away from all that icy cold weather.

A dear friend from Singsnap, Fredericw's favorite nickname for me was ''QOAH'' (Queen Of All Harmony) So watch out, I might just stop by and hi-jack one of your songs and add a little bit of 'spice'. BTW, I love when someone sings with me. :)~ So please don't be shy.

I hope you enjoy listening, and maybe we can do a duet sometime. I would love to hear from you.
Cyndi

FOR THE MONTH OF JANUARY, 2016!!!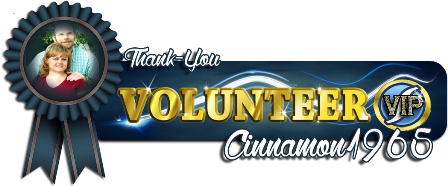 Some of my favorites songs...
Childhood
I Love You, Lord
In the Garden
Over the Rainbow
Someone Like You
Turn Your Eyes Upon Jesus
Who Would Imagine a King
~*~*~*~
Singsnap Chorus 2016 ~ Frosty the Snowman
Singsnap Chorus 2015 ~ The Little Drummer Boy!
Singsnap Chorus 2014 ~ Silver Bells