Profile
LEVEL 87
This message is to the entire karaoke community. Singing improves your health. Studies have linked singing with lower heart rates, decreased blood pressure and reduced stress. Singing is something that all age cohorts can do 1 - 80 yrs.+ Sing on!!!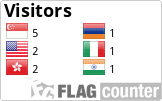 It's 2019, and I still have so many unanswered questions!!!! I haven't found out who let the dogs out...where's the beef...how to get to Sesame Street... why Dora doesn't just use Google Maps...Why do all flavors of fruit loops taste exactly the same, or how many licks does it take to get to the center of a tootsie pop......why eggs are packaged in a flimsy carton, but batteries are secured in plastic that's tough as nails...what does the fox say... why "abbreviated" is such a long word; or why is there a D in 'fridge' but not in refrigerator... why lemon juice is made with artificial flavor yet dish-washing liquid is made with real lemons... why they sterilize the needle for lethal injections... and, why do you have to "put your two cents in" but it's only a "penny for your thoughts" where's that extra penny going to... why does The Alphabet Song and Twinkle Twinkle Little Star have the same tune... why did you just try to sing those two previous songs... and just what exactly is Victoria's secret? and where is Waldo?... Can you hear me now?...and do you really think I am this witty?? ... I actually got this from a friend, who stole it from her brother's girlfriend's, uncle's cousin's who lived next door to an old class mate's mailman...Now it is your turn to take it from me... Copy and Paste, change the age, and enjoy your day!
I needed the laugh. ?
****** O P E N D U E TS ******
Baby Grand ~ Ray Charles & Billy Joel
http://www.singsnap.com/karaoke/r/bf62aef2f
I Knew You Waiting For Me) ~ Aretha Franklin & George Michael
http://www.singsnap.com/karaoke/r/b161a0df7
A Bad Goodbye ~ Clint Black – Wynonna Judd
http://www.singsnap.com/karaoke/r/bfadd3465
http://www.singsnap.com/karaoke/r/b0644ea53
All I Ever Need Is You ~ Kenny Rogers – Dottie West
http://www.singsnap.com/karaoke/r/c8bbd5565
Beauty And The Beast ~ Celine Dion
http://www.singsnap.com/karaoke/r/bda723c61
Bridge Over Troubled Water ~ Waylon Jennings & Jessi Colter
http://www.singsnap.com/karaoke/r/c58b23f5d
Does He Love You ~ Reba McEntire & Linda Davis
http://www.singsnap.com/karaoke/r/b68497f41
Feelings ~ Loretta Lynn – Conway Twitty
http://www.singsnap.com/karaoke/r/b15f6e9d5
Have You Ever Been Lonely - Pasty Cline & Jim Reeves
http://www.singsnap.com/karaoke/r/b8999b095
http://www.singsnap.com/karaoke/r/b78929d10
If I Knew Then ~ Kenny Rogers – Gladys Knight
http://www.singsnap.com/karaoke/r/c1bc1eee1
If You See Him/If You See Her ~ Reba McEntire & Brooks & Dunn
http://www.singsnap.com/karaoke/r/b8902a0b5
Let's Make Love ~ Faith Hill & Tim McGraw
http://www.singsnap.com/karaoke/r/a869e6850
Love Will Always Win ~ Trisha Yearwood & Garth Brooks
http://www.singsnap.com/karaoke/r/b98e8705d
Seven Spanish Angels ~ Willie Nelson & Ray Charles
http://www.singsnap.com/karaoke/r/bdadd2c15
Till I Can Make It On My Own ~ Kenny Rogers – Dottie West
http://www.singsnap.com/karaoke/r/bd6e668a7
http://www.singsnap.com/karaoke/r/b87d8f089
http://www.singsnap.com/karaoke/r/c0aaeaaf3
You Look Good - Lady Antebellum
http://www.singsnap.com/karaoke/r/cda03511b
http://www.facebook.com/pg/BBCCOH44108/videos/?ref=page_internal