Cal-el's

Profile Page
Cal-el's real name is Cal Jennings. Cal is 64 years old, is located in USA and has been a SingSnap member since February 27, 2008. He has a total of 100 public recordings that have been viewed 4,383 times and 22 achievement points.
Information Written by

Cal-el

5
Since I haven't been able to sing recently due to the breathing tubes from the several operations, I've been making teasers for a Christian directed horror movie. They are looking for people to invest so they can complete the movie since the Hollywood company that was doing it went bankrupt if anyone is interested. I wrote the music in the teaser.
If my voice returns, I may subscribe again.
The preamble of the Constitution reads as follows:
"We the People of the United States, in Order to form a more
perfect Union, establish Justice, insure domestic Tranquility,
provide for the common defence, promote the general Welfare,
and secure the Blessings of Liberty to ourselves and our Posterity,
do ordain and establish this Constitution for the
United States of America." Note that it was to "promote the
general welfare," not corporate welfare. Is promotion of
the general welfare a Commie Socialist Marxist plot? NO. It is
at the core of American values.
When I Pass
I lived to see some miracles
Of spirit and of man
And so today I come to you
Because none other can
Be sure to seek the good each day
Eyes open all the time
Correct mistakes that you have made
And life will be sublime
Help out others where you can
And try to educate
Those who still don't understand
The love that makes us great
When I pass from mortal plane
Try not to be sad
For I've evolved into a state
Where nothing's ever bad
Throw a party at my wake
And drink and dance and laugh
And give the crowd a greeting
Performed on my behalf
I'll be with you watching
Do see how well you do
And when your time to cross does come
I'll be there greeting you
Copyright © 2009 Cal Jennings
COME TO WOODFEST '09!!!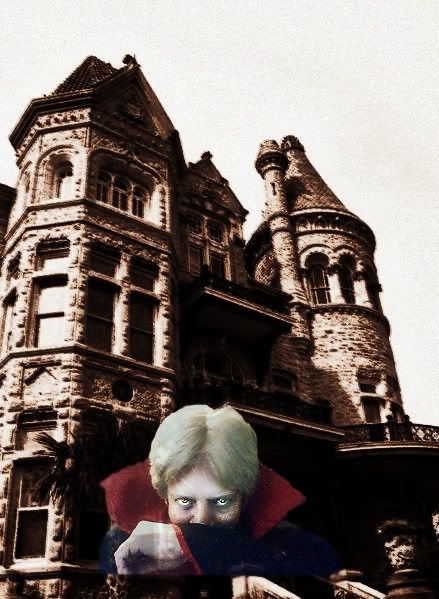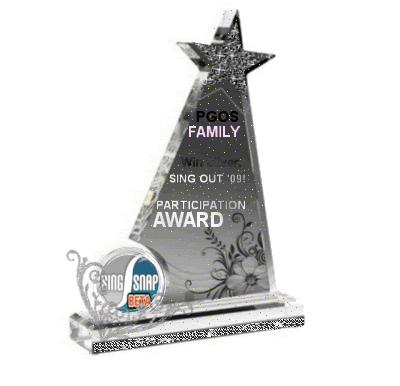 Well, I wasn't feeling up to driving to Conroe to get an acoustic guitar yesterday like I planned, so I had to make do with this little 3/4 length that's not really suited to this kind of playing, but:4th of July Performance on the 3rd at MuzikDriven:This started during my break since it went an hour over:
They were typing in the chat on MuzikDriven if you wonder who I'm talking to.
In spite of the guitar I was having to use and the technical problems throwing me off, I think it went relatively well. My mom even got in on the act. haha She knew I was giving the performance, but she still insisted on coming over and disrupting it anyway. What can ya' do. She's mom. LOL At least Terrie didn't get too upset about it.
Here are some fireworks for you from The Woodlands:
And from Houston:
Have a safe and happy 4th of July everybody! Don't drink or toke too much and drive. Don't burn yourself on the barbeque pit! haha
Love, Hope, Peace, & Christ Is With Us All,
Cal-el
A Tribute to Humanitarian Michael Jackson

I recorded this on SingSnap and allowed duets:
We Are the World
http://www.singsnap.com/snap/r/b7cd885dIf you set "Allow Duets" to yes, other people can join in on the recording. I re-recorded it with me just singing one segment as in the original and let each other person fill in a segment as well as it was done in the original. I think this would be a great way to pay tribute to the many fine humanitarian acts that Michael Jackson did in his life.Here is a list of some of the charities:

http://www.allmichaeljackson.com/charities.html
Here are a few more:
http://www.looktothestars.org/celebrity/113-michael-jackson
This is a tribute to Michael Jackson and the wonderful humanitarian things he did in his lifetime. In spite of all the bad publicity, he was a good man who did much to help mankind.
I sang the first segment as it was done on the original airing.Original airing:
http://www.youtube.com/watch?v=jUaneqQxvfM
Here is the link (The one to add your segment to):http://www.singsnap.com/snap/r/bfc00d19
This link will change. You need to make this link your recording with your segment. I.E. It is now:
http://www.singsnap.com/snap/r/bd11dabdd
I saved it with "Allow Duets" set to "Yes." If you will do a segment and save it the same way, someone else can sing the next segment (the segment after yours) until the whole song is completed. I would like to have as many people involved as possible.
It would be nice for some people to fill in the harmonies as well as done in the original.
When you've recorded your segment, please send me the link at:
http://www.singsnap.com/snap/profile/message/b11ff70
(Cal-el)
Also, please include the message above in your comment so others who add their segment will have the info and be able to send it back to me.
Tips:
When you mix the song, be sure to check it and be sure the timing is right on your segment. Don't mix your voice louder than the other voices. Try to make it blend together. Don't cut the song off by pressing stop after you sing your segment. Let it play the rest of the way through or it will cut off the rest of the song and others won't be able to add their segments. This is a cooperative effort, not a competition. It doesn't matter how well you sing. Just do your best and let's do something wonderful for the world.
Love, Hope, Peace, & Christ Is With Us All,
Cal-el
<!--Session data--> <!--Session data--> <!--Session data-->
Anyting Yous Can Do by Archie and Edith Bunker:
(Cal-el & grammatea4u)
I realize that respect isn't the "in thing" these days, but I'm a little fed up with people who have known me for a period of time who still want to treat me like I'm some homeless bum on the street. I realize my hippie character portrays that type of image, but those who have known me for some time should realize that I'm an intelligent, fairly educated, industrious, creative, and compassionate, resourceful individual who has done much even in the times I've had little. No matter what else you might think of me, I think I deserve a little respect.
MLP on Sax and Cal-el singing "The Look of Love" I Got You Babe - Cal-el & Stellastar
Open Duets
Endless Love
http://www.singsnap.com/snap/r/c1c1eddb
http://www.singsnap.com/snap/r/bdfeb1f5

You And I
http://www.singsnap.com/snap/r/b5cd8bfd

Baby It's Cold Outside
http://www.singsnap.com/snap/r/be12cdae5
Whenever I Call You "Friend"

http://www.singsnap.com/snap/r/bd115214c
When I Fall In Love
http://www.singsnap.com/snap/r/b7ddc237
Sorry Seems to Be the Hardest Word - Elton John cover by Cal-el
/>
Pureheart Video Commercial by Cal-el for http://www.pureheartvideo.us
Let There Be Peace On Earth - Suzy05 & Cal-el http://www.singsnap.com/snap/member/suze05
Fight the New World Order with Love
Crazy Hippie! and Lord Satyr

You are The Star
Hope, expectation, Bright promises.
The Star is one of the great cards of faith, dreams realised
The Star is a card that looks to the future. It does not predict any immediate or powerful change, but it does predict hope and healing. This card suggests clarity of vision, spiritual insight. And, most importantly, that unexpected help will be coming, with water to quench your thirst, with a guiding light to the future. They might say you're a dreamer, but you're not the only one.
What Tarot Card are You?
Take the Test to Find Out.
I tried to do something for the little children out there, but the mixer made part of it drop out. I might have to find another way to do it. Don't forget... Santa Claus is Superman.

Santa Claus is Superman! I was lying in bed the other night
When suddenly, I saw the light!
It's clear as day, I must be right -
Santa Claus is Superman! I've been cunning, used my wits,
I've pieced together all the bits.
And glory be! The whole thing fits:
Santa Claus is Superman! Where's Clark Kent on Christmas Eve?
In Smallville, he'd have you believe.
What do you think I am? Naive?
Santa Claus is Superman! And where's Father Christmas the rest of the year?
Funny how he just seems to - disappear.
He's in Metropolis - it's clear!
Santa Claus is Superman! You might say it's a pack of lies -
One's dark, one's fair - they're a different size.
Haven't you heard the word "disguise"?
Santa Claus is Superman! Tell me who else has the speed,
I mean, the kind of speed you'd need?
It's obvious, are we agreed?
Santa Claus is Superman! And who else is there strong enough,
To carry all that Christmas stuff?
Admit it now, I know it's tough:
Santa Claus is Superman!
Love, Hope, Peace, & Christ Is With Us All,Cal-el
Please pray for Jill Marie. She's had her surgery and is in recovery and undergoing chemo.
What Is Worldstock?
Cal-el... illegitimate half-brother of Kal-el, and his dog Crypto.
My Eldest Neice Shaina:
My Youngest Niece, Mariah:
Link to my story "Battle for Earth" Chapters 1 & 2
http://spaceeagle.multiply.com/journal/item/1707/Battle_for_the_Earth_-_Chapters_1_2
Big Ka-Boom by Cal-el
My LiveVideo LiveShow channel and related channels: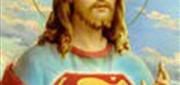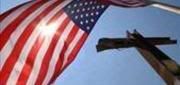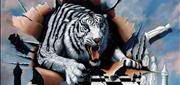 Execuitive Orders Aug 27, '08 11:47 AM
for everyone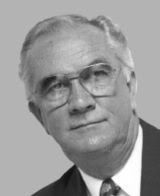 bill, hefner
Bill Hefner alerted the public about a project for civilian prison camps during the Oliver North trial
With the Executive Orders that are being written now, you can see where they came from. Whose daddy was in office at that time? I forget...

"In Germany, they came first for the Communists, And I didn't speak up because I wasn't a Communist;
And then they came for the trade unionists, And I didn't speak up because I wasn't a trade unionist;
And then they came for the Jews, And I didn't speak up because I wasn't a Jew;
And then . . . they came for me . . . And by that time there was no one left to speak up."
~ Martin Niemoeller
Download the original: Execuitive Orders.wmv (8.7 MB)
You've God a Friend
suzycute, who's singing the lead in this duet, is one of my good friends from Multiply who just joined in the fun... drop by and give her a listen!
Who am I? I'm craaaAAAAZY CAL!!!
Is today your birthday?
Don't send a lame Birthday eCard.
Try JibJab Sendables!