BronxBruce's

Profile Page
BronxBruce is located in USA and has been a SingSnap member since April 6, 2007. He has a total of 48 public recordings that have been viewed 73,273 times.
Information Written by

BronxBruce
LINKS
Theatrical fun - Avenue Q's It Sucks To Be Me, The Producers' King Of Broadway and Keep It Gay
Standards - I've Got You Under My Skin, Try To Remember and One For My Baby
Rock - Paul Simon's Duncan, and Cruel To Be Kind
Muppets Songs - Baby It's Cold Outside, Boogie Oogie Oogie and Stayin' Alive
Comedy Songs - Hell, I'll Do Ya, D*** In A Box and Merry F****** Christmas
Video - Keep It Gay, Baby It's Cold Outside, King Of Broadway, Try To Remember, Mellow Yellow
Challenges - EAW Music Challenge
DUETS

A duet with Andrea Mitchell is always special. Here's Suddenly Seymour

Angela Grace and I sing WICKED's For Good and Celine/Sinatra's All The Way

Cerebraljam on 4 + 20, Dammit Janet, White Bird, Simple Man, Try To Remember and Falling Slowly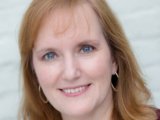 TracyB and me tell each other You're The Top
For Me? Thanks to these wonderful folks who dedicated songs to me!
AndreaMitchell wrote and recorded this song for me! *One Like You (Bruce's Song)
Cerebraljam's Our Day Will Come, 4 + 20, her amazing Good Enough, Nobody Does It Better and Society's Child
Angela Grace's Embraceable You, Kazz's On My Own and Ragandbone's Where The Boys Are
Al-D-Man's Future's So Bright (I Gotta Wear Shades), Moonwolf's Light My Fire and Ida-Fina's Macarena
AllyO's Them There Eyes and Your Love Is King plus Jubi joins AllyO on Your Love Is King
Daniela threw me this great birthday party! So, Here it is!
*To Sir With Love from Andrea, Scribbly, Scribbly 2, Wanger, TizWaz, Kristi, Kelley, Janet and Janet AND Wanger
*currently unavailable due to license restrictions
Other online videos.
Generation
Panda and Cub
Will Ferrel landlord
America's Future
I miss George. He spoke the truth. And he made it funny as hell.
Baseball/Football - vintage Carlin
George Carlin on Death - contains "naughty" words