Profile
LEVEL 73
Maybe your last moment to love someone..Embrace it while you still can!!
I always listen and comment, I don't Spam, I know some enjoy doing that,
I do listen when I am there.

We have the choice when we wake up, to what kind of a day we want !!
Jesus is always first!! In my Life, If I had to chose, You know who it would Be, Jesus!!!
I do enjoy oldie music too! Gospel!! is my favorite music!!
Been on Singsnap since Sept. of 2009
under names: you see on the banners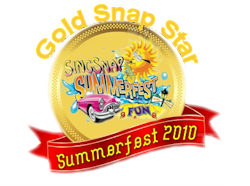 I am a Widow, Not searching for a mate,
just singing having fun....love my sweet friends
Winning a soul to Christ, sometimes it only takes t a smile
to make some ones day or make them want what you have inside
Be that light to someone who needs it. We don't know what anyone else is going through.

Psalm 26 King James Version (KJV)
1 Judge me, O Lord; for I have walked in mine integrity: I have trusted also in the Lord; therefore I shall not slide.
2 Examine me, O Lord, and prove me; try my reins and my heart.
3 For thy loving kindness is before mine eyes: and I have walked in thy truth.
4 I have not sat with vain persons, neither will I go in with dissemblers.
5 I have hated the congregation of evil doers; and will not sit with the wicked.
6 I will wash mine hands in innocency: so will I compass thine altar, O Lord:
7 That I may publish with the voice of thanksgiving, and tell of all thy wondrous works.
8 Lord, I have loved the habitation of thy house, and the place where thine honour dwelleth.
9 Gather not my soul with sinners, nor my life with bloody men:
10 In whose hands is mischief, and their right hand is full of bribes.
11 But as for me, I will walk in mine integrity: redeem me, and be merciful unto me.
12 My foot standeth in an even place: in the congregations will I bless the Lord.

God bless you and I am willing and around most of the time,
if you need to chat or prayer. I did NOT say GOSSIP **LOL
Please come sing anytime with me


I don't leave open all my songs, I will open for you
God bless you all!!!