b

i

n

g

o

b

i

r

d

i

e

'

s

Profile Page
bingobirdie's real name is Sandy Lucas. Sandy is 69 years old, is located in Texas / USA and has been a SingSnap member since May 9, 2010. She has a total of 4,269 public recordings that have been viewed 148,108 times and 370 achievement points.
Information Written by

b

i

n

g

o

b

i

r

d

i

e

62
Wife, mother, grandmother 67 years old in Mission, TX We live in TX about 6 months of the year and during the summer we usually head back to WV for a 6 month visit. I sing in TX, sometimes I do shows for RV parks and I do local jam sessions occasionally.
Updating this as of May 8th, 2014. We are back in WV, and my husband is getting bad again, his heart is almost gone the doctors say. He's now back to having dizzy spells every day so please keep him in your prayers. If I am not singing as much as usual or I'm late responding to your comments or messages, please bear with me, Sandy.
UPDATING on Oct 29th, 2014
We are back in TX again, came home to black mold on some walls, a blown tv, and electrical problems. Hope we have that all taken care of now. Hubby is still hanging in there. Having trouble walking more sometimes now, still getting dizzy spells/etc too. He may need to get a scooter. Thanks to everyone who comments, hopefully I will catch up on comments soon. Sandy
UPDATING on Oct 31, 2015
My husband is in the hospital with a toe turning purple from loss of circulation. They have to wait until Monday to run other tests to find the clot. Please keep him in your prayers, Sandy
UPDATING on Dec 8th, 2015
Hubby is still in the hospital. They did a double bypass to both groins but the left got infected and had to be taken out. Drs say he will be home before Christmas. He has a wound vac machine and IV antibiotics but is able to get around a bit with a walker now.
We still don't know what will happen to his feet/legs in the future.
UPDATING on Nov 17, 2016
We are back in TX again, trying to get settled once again. Hubby is still hanging in there but we have noticed some darkening of the toes...not a good sign. I am hoping things will be okay until after the holidays at least. Prayers would be definitely welcomed. Thanks for reading, Sandy
UPDATING on Feb 27, 2017
I'm not singing, I had to replace a microphone and now I have TMJ and can't sing. I have been having some real problems with my sugar but I think it's finally starting to get better. If I can only get rid of this TMJ now. I go tomorrow to find out the results of the 6 xrays they took Thursday. Paul is doing better, he is driving more and not having as many dizzy attacks. He has some chest pains and shoulder pain but he takes a nitro and the pain goes away. Please keep us in your prayers. Thanks, God bless you all, Sandy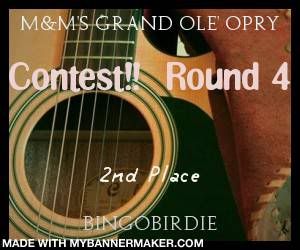 http://i40.tinypic.com/25u5k7n.gif
Permalink Quote
a href="http://www.mybannermaker.com" target="_blank">
http://i571.photobucket.com/albums/ss158/apollo60/41e444d7-e94e-4160-b5c3-9eabab65e4ac.jpg
[/URL7
[URL=http://www.singsnap.com/karaoke/forum/topic/b31ce2c6?lastPage=9b1c6#last]