Profile
LEVEL 36
HELLO BEEN AWAY FOR A WHILE..I SOMEHOW LOST MYSELF.BUT NOW I AM FOUND..WAS GOING THROUGH A VERY HARD TIME..AND TO BE HONEST I DID NOT SEE ANY LIGHT AT THE END OF THE TUNNEL..SCARY FEELING...WHEN ALL ELSE FAILS..GIVE IT TO THE LORD THAT'S WHAT I DID..HE GAVE ME THE STRENGTH TO GET BACK UP DUST MYSELF OFF AND START A NEW.''I THANK HIM EVERY NIGHT AND EVERY MORNING..THANK YOU JESUS THANK YOU LORD.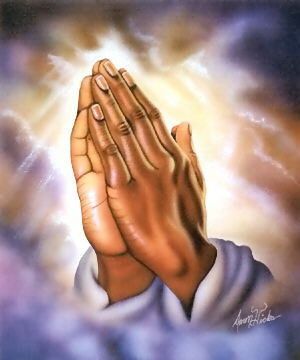 AMEN
IF YOU CANT FIND ME ON SINGSNAP YOU CAN ALWAYS FIND MY ON FACEBOOK UNDER BARBIE GORECKI BUSH HAPPY SINGING..FYI..Send me a message and let me know your from singsnap..or other wise i will decline ur invite I only accept friends, chowwwwwwwwwwwwwww for now
TAMMY WYNETTES MEMORIAL


EACH DAY IS NEW
each day is new so look ahead, the past you cant undo.But you can journey with new hope,And god will see you through.Don't fret About lost moments,The sun will shine once more. your life can be far richer then it's ever been before. God's love is free and boundless, It can ease the hurt inside. Cast out fear of Failure let Him be your constant guide. he can steer you to new pathways, Give you health and make you strong. You can have the Lord's assurance, That he forgives mistakes and wrong. Share the joy you have with others, Give as God has given you. He has fitted you for service, And everyday you have is new.:)

Love all sorts of music..but i am most passionate about OLD CLASSIC COUNTRY!!! NOT into the rap..some things are just to much..LOL No offense!

STOP BEFORE U ENTER THE BARBIE TWILIGHT ZONE..THIS PAGE IS A DRAMA FREE ZONE..VIOLATORS WILL BE ARRESTED AND THROWN IN SINGSNAP JAIL..ROFL..FOR REAL.THROWS LOVE TO EVERYONE,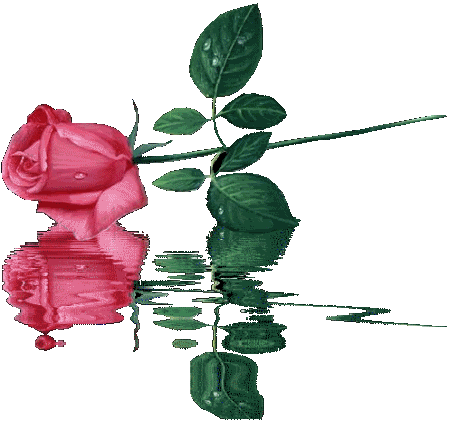 WANNA WALTZ ACROSS TEXES WITH ME LOL>>WHEEEEEEEEEEEEEW

As I've aged, I've become kinder to myself, and less critical of myself. I've become my own friend.
I have seen too many dear friends leave this world, too soon; before they understood the great freedom that comes with aging. Whose business is it, if I choose to read, or play, on the computer, until 4 AM, or sleep until noon? I will dance with myself to those wonderful tunes of the 50, 60 & 70's, and if I, at the same time, wish to weep over a lost love, I will. I will walk the beach, in a swim suit that is stretched over a bulging body, and will dive into the waves, with abandon, if I choose to, despite the pitying glances from the jet set. They, too, will get old. I know I am sometimes forgetful. But there again, some of life is just as well forgotten. And, I eventually remember the important things. Sure, over the years, my heart has been broken. How can your heart not break, when you lose a loved one, or when a child suffers, or even when somebody's beloved pet gets hit by a car? But, broken hearts are what give us strength, and understanding, and compassion. A heart never broken, is pristine, and sterile, and will never know the joy of being imperfect. I am so blessed to have lived long enough to have my hair turning gray, and to have my youthful laughs be forever etched into deep grooves on my face. So many have never laughed, and so many have died before their hair could turn silver. As you get older, it is easier to be positive. You care less about what other people think. I don't question myself anymore. I've even earned the right to be wrong. I like being old. It has set me free. I like the person I have become. I am not going to live forever, but while I am still here, I will not waste time lamenting what could have been, or worrying about what will be.

Barbielynn Welcome to My Studio
My Open Duets
2.YOUR THE REASON OUR KIDS ARE UGLY
4.Feelings
7.Louisiana Woman, Mississippi Man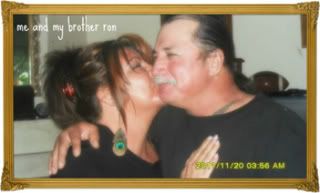 Yup I am a Nice person.I will bend over Backwards to help anyone.But if you Ever get on my fightin side.You better run..LMAOOOO.I love this song.I Have and will alway's stand up for things i believe in:) I can be as Sweet as a baby Kitten or mean as hell like a Pit-bull:) I do prefer to be sweet as a kitten *wink* *wink* But ((WARNING)) My bites much worse then my bark.ROFL..Did I Mention I do have a Great Personality..LMAO.((JUST SAYING))Don't be Scared To stop in and say Hello..The worse I will do at first is Sniff ya out Make sure ya are Legitimate, and maybe Growl a Little.:)*WINK*
Me singing a dedication to my daughter:) Amy Marie.*AKA*DIMMPLES


STOP BEFORE U ENTER THE BARBIE TWILIGHT ZONE..THIS PAGE IS A DRAMA FREE ZONE..VIOLATORS WILL BE ARRESTED AND THROWN IN SINGSNAP JAIL..ROFL..FOR REAL.THROWS LOVE TO EVERYONE

Revelations
3:8
When God leads you to the edge of the
cliff, trust Him fully and let go, only 1 of 2
things will happen, either He'll catch you when
you fall, or He'll teach you how to fly! 'The
power of one sentence! God is going to shift
things around for you today and let things work
in your favor.. God closes doors no
man can open & God opens doors no man can
close...

How To Plant Your Garden
First, you Come to the garden alone,
while the dew is still on the roses....
FOR THE GARDEN OF YOUR DAILY LIVING,
PLANT THREE ROWS OF PEAS:
1. Peace of mind
2. Peace of heart
3. Peace of soul
PLANT FOUR ROWS OF SQUASH:
1. Squash gossip
2. Squash indifference
3. Squash grumbling
4. Squash selfishness
PLANT FOUR ROWS OF LETTUCE:
1. Lettuce be faithful
2. Lettuce be kind
3. Lettuce be patient
4. Lettuce really love one another
NO GARDEN IS WITHOUT TURNIPS:
1. Turnip for meetings
2. Turnip for service
3. Turnip to help one another
TO CONCLUDE OUR GARDEN, WE MUST HAVE THYME:
1. Thyme for each other
2.. Thyme for family
3. Thyme for friends
WATER FREELY WITH PATIENCE AND CULTIVATE WITH LOVE. THERE IS MUCH FRUIT IN YOUR GARDEN BECAUSE YOU REAP WHAT YOU SOW.
NOT BAD, HUH?!

Linda your Mom will always be here.watching over you:) please click on (prayers) to go to Linda's Page


Friends are quiet angels who lift us to our feet when our wings have trouble remembering how to fly.


ANOTHER SAD LOSS FOR OUR SS COMMUNITY..WHISTLING DEE..HE WILL BE MISSED RIP..MY DEDICATION TO HIM.GOD BLESS SEPTEMBER 2 2012

ANOTHER SINGSNAP CUMMUNITY LOSS JOHN_SINGS.MY SINGING PARTNER.HE WILL ALSO LIVE IN THE HEART OF SING SNAP FOREVER:) LOVE YA BUDDY PASSED FEB 27 2008 A FEW DUETS WE DID TOGETHER AND MANY MORE BUT SS TOOK A LOT AFTER HE PASSED


Life is too short to wake up with regrets.. So love the people who treat you right... Forget about the ones who don't. Believe everything happens for a reason. If you get a second chance, grab it with both hands. If it changes your life, let it. Nobody said life would be easy, they just promised it would be worth it. Friends are like balloons;once you let them go, you might not get them back. Sometimes we get so busy with our own lives and problems that we may not even notice that we've let them fly away. Sometimes we are so caught up in who's right and who's wrong that we forget what's right and wrong.. Sometimes we just don't realize what real friendship means until it is too late. I don't want to let that happen so I'm going to tie you to my heart so I never lose you.........Remember Sometimes Life gifes you a wake up call! It's how fast you get up!!! Not how Hard you fall,...:) Smiles and throws Love to ALL! Mauhhhhhhhhhhhhhhhhh...God Bless:)

Work with joy. Pray with love.
Dream from your heart. Share what you have.
Live simply. Love deeply.
Thank God always.

Native American Prayer
Oh, Great Spirit
Whose voice I hear in the winds,
And whose breath gives life to all the world,
hear me, I am small and weak,
I need your strength and wisdom.
Let me walk in beauty and make my eyes ever behold
the red and purple sunset.
Make my hands respect the things you have
made and my ears sharp to hear your voice.
Make me wise so that I may understand the things
you have taught my people.
Let me learn the lessons you have
hidden in every leaf and rock.I seek strength, not to be greater than my brother,
but to fight my greatest enemy - myself.
Make me always ready to come to you
with clean hands and straight eyes.
So when life fades, as the fading sunset,
my Spirit may come to you without shame.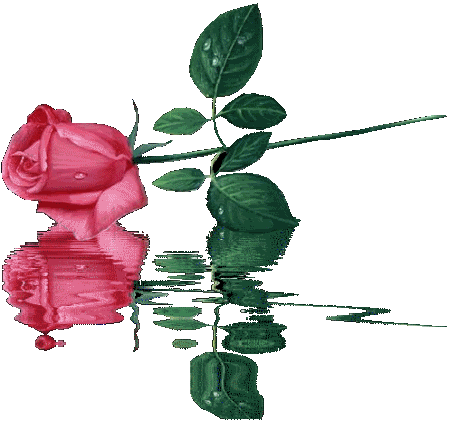 CHEROKEE INDIAN PRIDE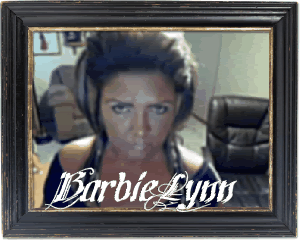 IN MY OWN LITTLE WORLD IS WHERE I WILL STAY:) UR COMMENTS ARE SO WELCOMED:)THEY MEAN A LOT TO ME, AND I WILL TRY MY BEST TO GET BACK TO U:) AS WELL:) I am Sweet and will go out of my way to help anyone,,BUT if u Disrespect me,,DON'T think i will not Bite:) cause i will:) and it will STING!!!!!!!!!

CHEROKEE INDIAN PRIDE AND IRISH!!

Shhhh this is me and amy i snuck up on her in this pic*wink* I jacked this from my daughters site (my yearbook) KKKKKK,Her name is Amy,But her screen name is DIMMPLES on here,check her out:) this was taken at my house:) she wouldn't let me have it so i took it.LMAO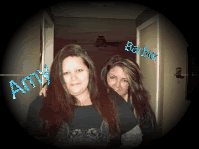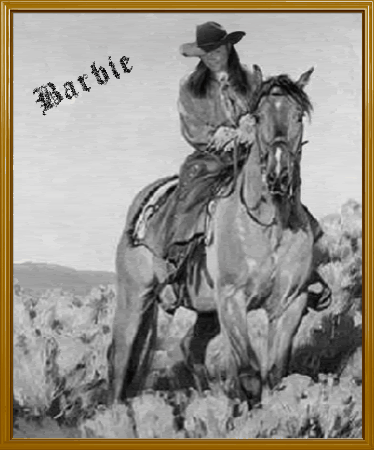 Beautiful songs ,just click on the arrow pointing up at the bottom,to veiw more of loretta AND THE FAMILY U WILL LOVE ALL THE VIDEOS,OF THE LYNN FAMILY! loretta and her son,ernest, a message from jesus,my fav song from them both,this song brings tears to my eyes:)

Don't judge other people, or you will be judged in the same way that you judge others,and the amount you give to others will be given to you. Why do u notice the little piece of dust in your friend's eye,but you didn't notice the big piece of wood in your own eye? look at yourself! you still have that big piece of wood in your own eye. you Hypocrite! first take the wood out of your own eye. then you will see clearly to take the dust out of your friend's eye, Matthew 7:1-5

LIVE,LOVE,LAUGH, LIFES TO SHORT!

WHEN U THINK U HAVE HIT ROCK BOTTOM?? REMEMBER GOD STILL ANSWERS PRAYERS!

Through humor, you can soften some of the worst blows that life delivers. And once you find laughter, no matter how painful your situation might be, you can survive it.



SMILE AND THE WORLD WILL SMILE BACK!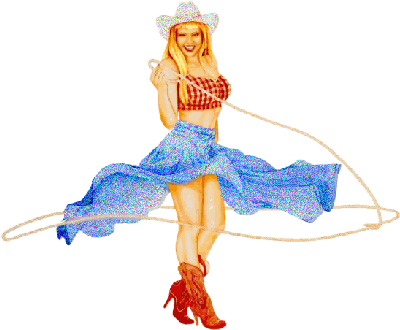 Loretta Lynn,My Idol Shes even an Aries Like me woot woot! the QUEEN of Country






Choices
Some people sit, some people try;
Some people laugh, some people cry;
Some people will, some people won't;
Some people do, some people don't.

Some people believe, and develop a plan;
Some people doubt, never think that they can;
Some people face hurdles and give it their best;
Some people back down when faced with a test.

Some people complain of their miserable lot;
Some people are thankful for all that they've got;
And when it's all over, when it comes to an end;
Some people lose out, and some people win.

We all have a choice, we all have a say;
We are spectators in life, or we get in and play;
Whichever we choose, how we handle life's game;
The choices are ours, no one else is to blame.





,YEPPERS PEPPERS!!! I am part Cherokee Indian ,,and Damn PROUD PROUD TO BE A
SINGSNAPPER