Profile
Wishing you all a Merry Christmas and a healthy and Happy New Year, may your blessings be plentiful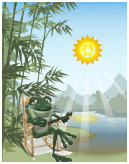 The most beautiful people we have known are those who have known defeat, known suffering, known struggle, known loss, and have found their way out of the depths. These persons have an appreciation, a sensitivity, and an understanding of life that fills them with compassion, gentleness, and a deep loving concern. Beautiful people do not just happen.

When people treat you like they don't care, take it as a sign that they really don't care.......Anybody can say they care about, say they love you but not everyone means what they say, sometimes actions speak louder and clearer then words.
Hi fellow Sing Snappers my name is Wanda, I'm 49 yrs old and I am from Ontario, Canada. I'm married, we've been together for 27yrs. We have 3 wonderful, loving and caring children, they are all amazing and have their own wonderful unique qualities that I love (one of my own and two step-children). I joined Sing Snap because I love to sing and love to listen to others, I'm definitely not a pro and not trying to be, I just love to sing lol. I truly believe music is good for the heart and soul and has a healing quality to it, for me anyhow.I can honestly say that I believe in some ways music has helped me through some pretty sad and difficult times in my life, it's an escape that helps to lift my spirit and makes me feel better, most of the time, it's a way to sometimes sing how you feel which I believe helps healing, even the sad songs. I am so amazed at all the talented people there is on SINGSNAP and I feel so lucky to be able to listen, it's a pretty awesome sight. Thank you so much to all the kind people who have commented on my recordings it truly means a lot. I try to listen to as many songs as I can and leave a comment, please forgive me as I'm not very great with words so I may seem a bit repetitive with my words, but just know that the comments I leave are sincere, I believe that singing comes mostly from the heart and it doesn't matter if your not the greatest singer it's how it makes you feel. Sometimes when I don't feel like singing I just pop around and listen

About Me: I of course love singing, crocheting(I mostly crochet hats so ya I'm the crazy hat lady lol), reading(always have a book or 2 on the go), walking, love the Summer(except when I have to work lol), love quotes and sayings, like trying new recipes, love my family and friends, love to laugh and have fun, like to have a FEW drinks once in awhile and cut loose ;-), love a good joke hehehe, I'm pretty easy going, but don't like drama or bullshit.

. So lets get on with the show and sing, sing, sing......and have fun.

God Bless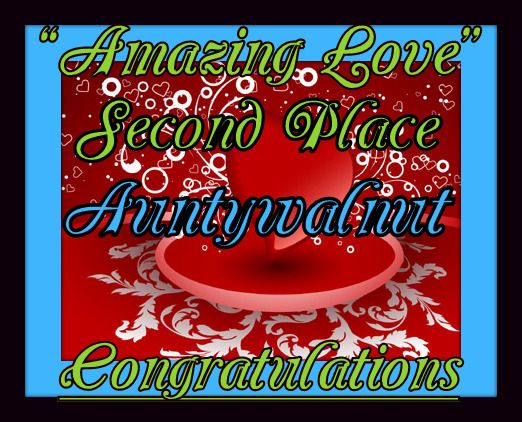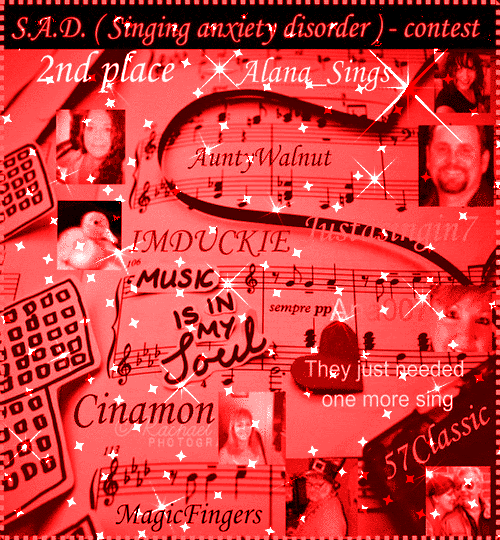 PD-M7-D18-HB