Profile
This is our season!!!! very busy at work!!! hugs and love ~annie~ :)
HI!!

I got my nic name Annie when I was living in Missouri. The Maintenance guys where I use to work at thought Annaliese was just too long of a name to say and so they started calling me Annie!! Love to cruise in my 2006 red Chevy Cobalt on the 101 with the windows down, wind in my hair, sunglasses on, singing along to the songs playing on the radio. Yep that's me!! Though I use to live in Missouri and now live in California, Tacoma, WA will always be my HOME!! Now I'm on the Maintenance Crew at the Santa Barbara Processing and Distribution Center and Loves it!!! Blowing kisses to my ~HON~ (whom i love very much!) and waves to all!! Thank you for signing my guestbook!! It's very much appreciated!!!
Music is my comfort in Life!!

Hugs ~Annaliese VanDerRaay~ My dad was born in Belgium and my mom was born in Holland! Which makes me part Dutch part American!!!

And all my relatives lives in BELGIUM & HOLLAND!!! Thank goodness for Face Book where we can all keep in touch!!
~annie & HON~ Forever!! XOXOXOX0XOXOXO mwuah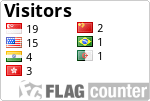 Since June 30, 2013
Love This song! The Story! and ~i was made for YOU~