Profile
Monday night Woohoo Dancing with the Stars!!! See you tomorrow SingSnap World! ~Annie~
I practice and practice each song trying to say each word with clarity before I record and still sometimes I don't get it right. It takes me over an hour and when I say 150 takes believe ME it takes me that long and maybe sometimes more before I do my final recording! When I was little my parents and my speech teacher would say speak slowly and clearly for I would stuttered very badly! I may not be the perfect singer but I love to sing and use Sing Snap as a form of exercise due to my speech. Thank you so much for listening and commenting on my songs!! It means the world to me!
I got my nic name Annie when I was living in Missouri. The Maintenance guys where I use to work at just thought Annaliese was too long of a name to say and so they started calling me Annie...

Love to cruise in my 2006 red Chevy Cobalt with the windows down, wind in my hair, sunglasses on, singing along to the songs playing on my radio. Yep that's me!! At work we can listen to our music!! But I have it low enough just in case someone hollers for one of us!!

Though I live in CA, Tacoma, WA will always be my HOME!! Blowing kisses to my ~HON~ (whom i love very much!) and waves to all!! Thank you for signing my guestbook!! It's very much appreciated!!!

Music is my comfort in Life!!

Hugs ~Annaliese VanDerRaay~
~annie & HON~ Forever!! XOXOXOX mwuah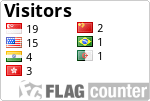 Since June 30, 2013
This is my Favorite SONG!!