a

l

i

c

i

a

M

'

s

Profile Page
Hello, I am Alicia Maiola. I am a lover of all music and couldn't be a day without it. Singing is like breathing to me . I have been singing since I was about 3 years old and sing in many keys and ranges and all genre's.. I enjoy a good challenge and work well under pressure, the more difficult = all the more fun.Thank You for taking the time to check me and my songs out...I appreciate it..

. If you need to get in touch with me about my music or have any requests, please send email to: aliciamaiola@yahoo.com and if you want, check me out on Reverbnation.com
" You Traveled through time and Forgot me......"


imikimi - sharing creativity
href="http://s1257.photobucket.com/albums/ii505/BluRose57/?action=view&current=mybanner-glitter_98745c7a46372209ccde6aa4c3823550.gif" target="_blank">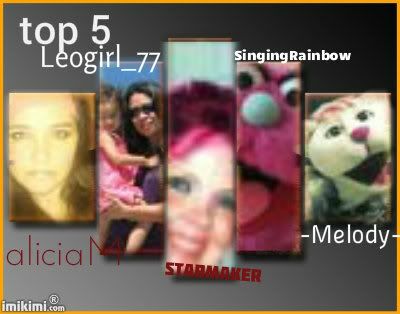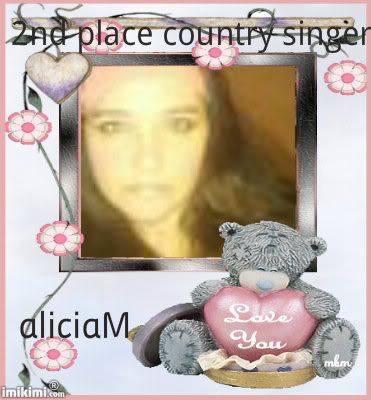 imikimi - sharing creativity

imikimi - sharing creativity target="_blank">"http://i747.photobucket.com/albums/xx111/lee-45_2009/11-5-1.jpg" border="0" alt="11-5">


imikimi - sharing creativity