Profile
LEVEL 111
I love singing. I suppose most people on this site do. So much emotion, so many messages, can be conveyed through song. It's pretty awesome.
I have participated in a few events and challenges since I got here. They can be quite fun.
Listen to hundreds of our SingSnap family sing "Rockin' Around The Christmas Tree" in the 2018 Christmas Chorus.
Listen to hundreds of our SingSnappers sing "Santa Claus Is Coming To Town" in the 2017 Christmas Chorus.
Listen to our huge chorus of hundreds sing "Frosty the Snowman" in the 2016 Christmas Chorus.
Listen to the chorus of hundreds of SingSnappers sing "The Little Drummer Boy" in the 2015 Christmas Chorus.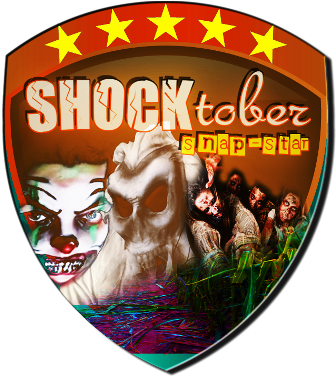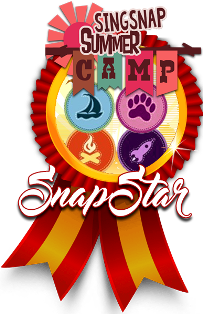 What else should I say about myself? I do love to have fun, and I love to laugh. I have done that here, even when it meant embarrassing myself and letting others have a little fun at my expense in the challenges. I also like the chance to be serious, or to just sing a song, just to sing.


I am so glad a site like SingSnap exists. I can do all sorts of songs, even from genres I still am not so familiar with. I have the opportunity to get familiar with them, and appreciate them more. I can be funny, or send a message to people, or anything in between.

This is my first October here. I have had so much fun earning the participation awards (below) for the Halloween-themed challenges. I will earn the "Snap-star" title for November. That's quite cool. I am looking forward to finding out what the November and December challenges hold in store for us.

December has been fun here. I'm part of the SingSnap chorus and also did the Duet-a-thon (holiday style). I also did the "I'm Dreaming of a Gold Christmas" Challenge, to compete for a free Gold membership, which I would give to someone else.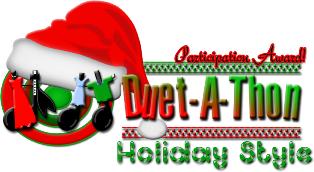 2016 has started. What does it hold in store? So far it's disco and Snapvegas. Very fun stuff.


February, the Month of Love, is here. It is looking like a very fun time. My one year "Snappiversary" will be happening this month, too. So much has happened.
March was fun. There were "lucky" themed challenges, events, and trinkets. And of course, there was a St. Patrick's day "parade", and an Easter egg hunt. It was all fun.

April was quite awesome too. We had a Spring Sing and pieced together a puzzle of flower tokens, which led to earning a Snap-Star title if we completed all five challenges.

We had a chat event early in the month, and the challenges have been a lot of fun. Spring has been fun. Let's see what happens during the summer.


June is here, and SingSnap Summer camp is under way. Collecting all four tokens will give another Snap-star tag for July.